Milestones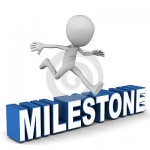 Rexnord Electronics and Controls Historical Highlights :
1988 Company founded as a sole proprietor by Mr. K.C Talwar.
1988 Introduced and manufactured high quality AC Axial and DC Brushless Fans
1991 Entered into Technical collaboration with M/s. Micron A. Engg. Co., korea
1992 Company set up its Injection Molding department.
1993 Obtained CSA listings for Ac Axial fans and DC brushless Fans.
1994 Company was listed on the Bombay Stock Exchange
1995 Set up machinery for in house Die-Casting.
1996 Introduced and manufactured Shaded pole Motors ( No frost and Water cooler applications)
1997 company set up its Own stamping Unit.
1998 Introduced and manufactured Shaded pole Motors (Refrigeration industry).
1999 Received recognition and award for  "Innovation of New Products".
2002 Obtained ISO 9001:2000 for systems.
2002 Obtained CE certification for all line of products.
2010 Obtained and upgraded to an ISO 9001:2008 system.
2011 Received an award for Quality Brand of the Year by the council of economic Growth and Research.
2011 Introduced Metal blade series in the Ac axial and Dc Brushless Fans product range.